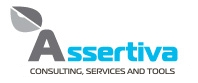 INTERACTIVE: your customers and you in a one to one relationship.
MULTILANGUAGE: talk to customers in their own mother tongue.
COMPANY DATA IMPORT, LIKE SALES DATA: use them for more targeted messages. Users do not see them in their online area.
COMPANY DATA IMPORT, LIKE FIDELITY PROGRAM DATA: show users their own data.
COLLECT CUSTOMERS' DATA, LIKE ADDRESSES: keep updated your database.
SEPARATED FROM YOUR WEB SITE: no technical problems and ready to run.
FEATURES