registered user's online area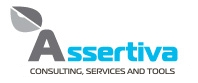 users subscribe the topics of your offer they like most like DESTINATIONS, SERVICES AND SPORTS.
among all your offers, you choose for them only the ones that match with their preferences.
you send effective offers because they are always relevant for your customers. Less emails, more sales.
TRAVEL AGENCY CASE STUDY
"Don't send 1000 people a special offer that deals with Maldive if just 30 are interested. Customers are fed up with getting too many messages and general offers are hardly read."
1)
2)
3)